At Weather Masters Corp., we can help you with cooling and heating in Leesburg, MD or the surrounding areas. We furnish meticulous workmanship and get every job done right the first time. Our locally owned and operated company focuses on offering excellent customer service, and we work hard to exceed expectations with everything we do. We can handle all makes and models of HVAC systems, and we're proud to be a Rheem Pro Partner and a Lennox Premier Dealer. Our technicians are highly experienced and ready to give each project their full attention. Regardless of the heater or air conditioning assignment or the type of HVAC system you have, we'll take care of the details. We can serve both residential and commercial customers.
Leesburg Heating and AC Repair
Whether your heater can't keep your home warm or your air conditioner is making your space humid, you'll want to get the issue addressed as soon as possible. The skilled technicians from Weather Masters Corp. can determine the root cause of any issue with your Leesburg system and provide you with a cost estimate for the repair. Getting minor issues fixed as soon as you notice that there's something wrong with your system can keep them from developing into anything more serious in the future.
Several signs can point towards a problem with your HVAC system.
Frequent cycling on and off
Lack of warm or cool air
High energy bills
Strange noises
Heating and Air Conditioning Installation
At Weather Masters Corp., we're dedicated to installing energy efficient heaters and air conditioners for our Leesburg customers. We can help you choose a unit that will have the power to keep your home at the right temperature regardless of the outside weather. An energy-efficient unit could significantly lower your energy bills, and we can show you how to calculate the savings it could provide over the course of its lifetime. You can trust us to install your new heater or air conditioner correctly.
Benefits of Heating and Air Conditioning Maintenance
At Weather Masters Corp., we want to take the stress out of scheduling an annual tune-up for your heater or air conditioner. Regular tune-ups can improve the overall functionality of a unit and help keep it running efficiently year after year. You can trust us to get everything cleaned out, and we'll let you know if dirty air filters need replacement. Our technicians will test any safety systems and make sure that there aren't any leaks. We want our services to extend the life expectancy of your system.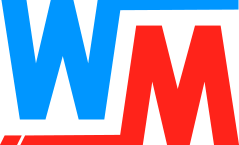 Give the team from Weather Masters Corp. a call today to see how we could assist with your heater or air conditioning system in Leesburg.