When you need services for your cooling or heating in Lovettsville, MD, be sure to call Weather Masters Corp.. Having a heating and cooling system that performs at its best is essential to long-term home comfort. However, you can't take your HVAC for granted.
Investing in quality services like maintenance, repair or even replacement is essential. Having a reliable company is a must, which is why you need Weather Masters Corp.. We have been proudly serving the local community since 2016 and always put customer service first.
Lovettsville Heating and Cooling Repair
You don't want to take any chances when it comes to HVAC issues. Putting off a repair can lead to a worse problem later, meaning it will be more costly to fix. It can also lead to losing heat and AC when you need it the most. In some cases, it can even impact your safety. Give yourself peace of mind by calling our experienced technicians at the first sign of trouble.
We show up promptly for all repair calls and work cleanly and efficiently. Heat and AC issues tend to develop most often when they are being pushed their hardest. This is why we offer 24/7 emergency services so you aren't left in extreme heat or cold.
Expert HVAC Installation and Replacement
If your furnace or AC is more than 10 years old, it may be wise to invest in a replacement unit. At this point, your system will likely be towards the end of its lifespan. Investing in major repairs may not be a wise move.
Our technicians can offer the guidance you need to decide if a replacement is right for you. We will perform a calculation to determine the right-sized unit for your space within your budget. Newer systems offer increased reliability and energy efficiency. This makes heat or AC replacement a great investment for homeowners even if you aren't faced with major repairs.
Benefits of Routine HVAC Maintenance
If you want to stay comfortable all year, you need a system that's ready to perform at its best. When you invest in routine furnace or AC maintenance, you can feel confident when it's time to switch on your unit.
These are a few reasons it's a good idea to invest in heat and AC maintenance:
Avoid major repair costs
Lower your energy bills
Stay within your manufacturer's warranty
Enjoy increased reliability
Better overall performance
Wear and tear is inevitable for your heater and air conditioning considering how much use it gets. As parts wear out, failure becomes more likely. By calling our technicians for a routine tune-up, we can replace parts when necessary and help you avoid major issues.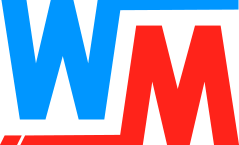 Whatever kind of service you need for your cooling and heating in Lovettsville, Weather Masters Corp. is ready to serve you. Call our trusted technicians today!