When you want installation, maintenance, or repair services for commercial HVAC in Frederick, MD, hire the experts at Weather Masters Corp.. Your property's heating, cooling, and ventilation system require an experienced service team to operate safely. Our team can handle commercial services for small, medium, and large office buildings, strip centers, and shopping malls. A qualified team can help you avoid downtime and get a more efficient air experience. Also, let us know if you have a multistory property, warehouse, or manufacturing facility. We're the ones to call when you need an industrial HVAC team to support you.
HVAC systems in commercial properties require different skills than those needed in a residential environment. Commercial spaces can utilize single- or multi-split systems. They may also require specific ventilation to keep the airflow moving freely. Demand for more even airflow or regular air cycling can come from a variety of tenants. Restaurants, hospitals, schools, and other types of business real estate contain more complex and significant scale equipment. We're here to assist you in managing all the repairs and services required to keep your tenants happy.
Commercial HVAC Services in Frederick
A professional team of technicians needs to service your commercial HVAC equipment. A qualified team can immediately address minor problems, so they don't grow and become too costly. In addition, because our community experiences a wide range of weather patterns and temperatures, you'll want your HVAC system in top condition. This helps you avoid safety issues and equipment failures. We also help our commercial customers manage the energy efficiency of their equipment, so they don't overspend on utility bills.
Having access to our experienced team of technicians can provide you with many benefits.
Assistance with emergency issues
Better management of indoor moisture
Help lowering energy costs
Help eliminating safety issues
Regular maintenance to extend equipment life
If you want assistance upgrading or replacing older units, you're in the right place. Ask us about financing options on approved credit to cover the cost of your purchase. In addition, we help commercial property owners and managers customize installation projects to fit the needs of your budget and building size.
Professional Industrial HVAC Company
Local business owners can turn to Weather Masters Corp. for quality work and responsive customer service. You can count on us for comprehensive results and timely turnarounds, too. We hire certified technicians who understand the value of delivering five-star artistry. Check out our top ratings on Angi, Facebook, and Yelp.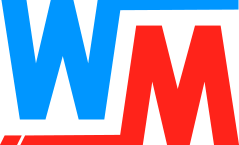 Give Weather Masters Corp. a call today to learn more about requesting commercial HVAC services for your building in Frederick.