If you need expert services for AC or heating in Germantown, MD, call us today at Weather Masters Corp.. If you want to stay comfortable all year round, you need a reliable HVAC system. This is why you need to rely on the services we can provide at Weather Masters Corp..
We're a locally owned and operated HVAC company with a reputation for quality. We are an A+ rated company with the BBB. This means you can count on us for quality workmanship and professionalism. Our NATE-certified technicians are always keeping up to date with new advancements in HVAC technology. This way we can continue to provide the heating and cooling services you deserve.
AC and Heating Repair in Germantown
Few things are as annoying as having your heat or AC break down when the temperatures are at their worst. Thankfully, we can offer the expert repair services you need. Your HVAC system is complex, meaning many different things can go wrong. It's important to call an experienced technician at the first sign of trouble. Minor repairs are easier, quicker, and cheaper to deal with than major ones.
We are flexible when it comes to scheduling and show up promptly. We arrive prepared to perform many types of repairs with high-quality tools and parts.
Expert HVAC Installation Services
Sometimes, a major repair isn't the best investment for your furnace or AC. If your system is more than 10 years old or you find you're calling for frequent repairs, a new system may be your best bet. Even if you aren't having any particular problems, a new unit is worth the upgrade for many reasons. You can enjoy increased reliability, better energy efficiency, and modern controls. We can determine the right fit for your home based on your budget and layout.
Heat and Air Conditioning Maintenance
Make sure your heating and AC is always working at its best by investing in routine maintenance. It's easy to forget about your heat or AC if it's getting the job done. However, an annual maintenance check can help you avoid many potential issues.
These are just a few benefits of calling our experts for heat and AC maintenance services:
Less chance of a breakdown
Less money spent on repairs
Improved indoor air quality
Better energy efficiency
Peace of mind
Call our experts for maintenance in early spring for your AC and early fall for your heat. This way we have time to ensure your system is ready to perform when you need it.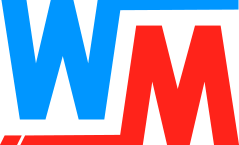 Whatever your needs are for your AC or heating in Germantown, we're standing by to take your call Weather Masters Corp..