If you're looking for help with your AC ducts in Fredrick, MD, the experts at Weather Masters Corp. can help. Air ducts are often an overlooked aspect of home or business maintenance schedules. But like other equipment, they also break down over time.
When your air ducts stop working as required, your entire ventilation system becomes threatened, and your air conditioner has a harder time delivering cooled air throughout your indoor space. Whether your AC ductwork needs repairs or replacement, our team will handle the job.
Reliable AC Ductwork in Fredrick
Since AC ducts are out of sight, it can be challenging to know whether they have a problem. However, they usually give some signs to show that they might need to be repaired or replaced. When your ductwork malfunctions, you'll notice a difference in your comfort levels, an increase in energy bills, filthy odors, or strange noises coming from the ducts. As a result, you'll want to get to the bottom of the problem, and that's where our team comes in. Our specialists will find the exact cause of the problem and determine the most appropriate action. Our team will never talk you into a replacement when a sealing service or repair is the best course of action. We'll weigh all the evidence and help you make a sound informed decision that fits your situation and budget.
Signs you might need AC duct service:

Aged ductwork
Poor airflow
Visibly damaged duct materials
Poor indoor air quality
Poor AC performance
Once we determine whether your AC ducts need a repair or replacement, we'll complete the work to the highest standards. We'll only replace the sections of your ductwork that need it and ensure your ducts are airtight and not prone to leaks or other problems.
Professional Service for AC Ducts
Weather Masters Corp. has been offering professional and affordable AC ductwork services in Fredrick and surrounding areas since 2016. Over the years, we have earned a reputation for our excellence in HVAC work for homes and commercial properties throughout the region. We're a Lennox Premier Dealer, so you can rest assured you'll get high-quality products and service when you partner with us. In addition, we're an EPA-certified and HomeAdvisor-approved company, and we've received several accolades for our outstanding customer service. We repair and replace ductwork to last, and we look forward to working on yours. You can find our company on Metropolitan Court.
We also provide ductwork solutions in: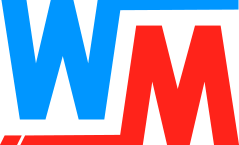 Need AC ductwork? Call Weather Masters Corp. today to schedule service.