Our heating and cooling experts at Weather Masters Corp. can assist you with ductwork in Damascus, MD. Properly installed ducting allows your HVAC system to deliver air throughout your home. When the HVAC ducts aren't in good condition or configured incorrectly, your family can suffer from inadequate airflow. If you need to add more ducting due to a remodel or room addition, proper installation is important. Our team offers complete duct services for residential properties of all sizes.
Have you noticed your heating and cooling system is slowing down and delivering less air into your rooms? This can happen as the delivery channels age, become damaged, or are compromised due to leaks or other issues. Fixing this takes some dirty, difficult work conducted in small attic and wall spaces. We'll provide you with the right services to improve your home's HVAC duct system.
Ductwork Installation Company in Damascus
Duct problems can occur for many reasons. Our team can address poor insulation, leaks, problems with connection points, and more. Not only can ducts have problems on the exterior, interior issues can also develop over time. Dirt and dust buildup can deliver allergens and pollutants into your rooms. Our technicians can clean away the debris, reseal and insulate the channels, and remove damage caused by leaks and pests. We're also available to help you extend the ductwork when you make changes to your floor plan.
Updating your duct system has many benefits for the health of your home and family:

Boosts energy efficiency
Eliminates channel drafts
Improves airflow
Minimizes air loss
Removes gaps, cracks, and damage
Are you concerned about energy-efficient air distribution in your household? An HVAC system and a duct inspection can uncover more information about what's happening and how to remedy the problem. We'll provide you with a breakdown of what we find and solutions for upgrading your indoor air experience.
Installing and Servicing HVAC Ducts
Weather Masters Corp. provides property owners with trusted technicians who are trained to service all makes and models. We're an authorized Lennox Premier Dealer and a Rheem Pro Partner. Our team follows strict industry standards and local code requirements on every service we conduct. We'll save you money by recommending Energy Star-certified products for both your heating and cooling needs. We're also screened and approved by HomeAdvisor and a multiple Best of HomeAdvisor award recipient.
We also provide ductwork solutions in: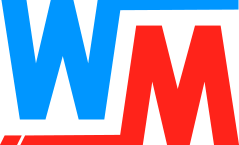 Take care of your ductwork in Damascus with help from our professionals at Weather Masters Corp.. Call today to learn more about our duct services.