The AC duct installation that Weather Masters Corp. provides helps to keep your home in Montgomery County, MD, comfortable and regulates indoor temperatures. It's best to hire a certified expert for professional installation because poor installation can cause issues, such as air leakage and AC system shut down. Weather Masters Corp. also has the expertise for professional AC ductwork repair to fix issues that could affect your comfort indoors and energy costs.
The ductwork you install must match your air conditioning unit for optimal efficiency, longevity, and enhanced comfort. An installation can take one, two, or more days, depending on the work required. Ductwork has an average lifespan of two decades, so you may want to start thinking of a replacement when it hits the 15-year mark.
Montgomery County's AC Duct Installation
You will enjoy several perks of installing AC ductwork in your home. Ducted AC allows you to cool your home at the touch of a button, allowing for consistent cool air throughout the house. It also allows you to lower indoor temperatures discreetly and provides an array of options to suit your lifestyle. The system has timer settings, so you can pre-program an air conditioning unit to switch on at a specific time. Some sophisticated AC ducts have Wi-Fi connectivity that allows you to operate them remotely from your phone. If you plan to sell your home in the future, installing AC ducts can increase property value. Ducted air conditioners are quite affordable, making your home more attractive if you intend to sell it. Installing a new AC ductwork provides cleaner air, greater efficiency, and a potentially quieter operation.
Call us for duct repairs if you notice these signs:

Damp smell
Dust around air vents
Higher energy bills
Uneven temperatures
You might be a candidate for duct repair if you hear loud or unusual smells. Call our company for repairs to deal with AC duct problems. Uneven air pressure within the AC ducts or excess airflow can cause strange sounds like banging or whistling. Your ductwork may need repair if you notice uneven temperatures throughout the house. Leaks or cracks in the ducts cause excess airflow to specific rooms, making them feel cooler than others.
Professional AC Ductwork Repair Team
We pride ourselves on ensuring customer satisfaction and maintaining our work ethics. If you need air conditioning ductwork installation or repair in Montgomery County, look no further than Weather Masters Corp.. We provide written free estimates on our installations, timely service, and affordable options. Our skilled technicians will inspect your ducts to understand the underlying issue before repairing them. We provide customized and workable solutions.
We also provide ductwork solutions in: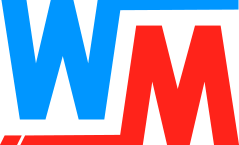 Need more information about AC duct installation? Call us today to speak to our experienced professionals.