At Weather Masters Corp., we're dedicated to offering high-quality ductwork services to the residents of Frederick County, MD and the surrounding areas. The ductwork in your home has a lifespan of about 15 years. As ducts age, they can start to develop leaks and other types of problems. Installing new ductwork can increase the energy efficiency of your heating and cooling system and improve the overall indoor air quality in your house.
If your home isn't being heated or cooled evenly or you're noticing that there's debris around the vents in various rooms, it could be time to move forward with an AC duct installation project. An expert can assess the current ducts in your home and offer advice about getting them replaced.
Affordable AC Duct Installation Services
Old air ducts can cause noisy heater and AC operation and make your home an unpleasant place to spend time. An expert will be able to take care of all the steps in replacing old ducts with new ones.
There are several signs that you need new ductwork installed.

Increased dust in your home
Sneezing and coughing
Increased energy bills
Mold or mildew growth
You can trust our technicians to install high-quality ducts. They'll make sure that everything is hooked up properly so that there aren't any leaks. They'll also be able to optimize the efficiency of the heating and cooling of your residence. You can trust our professionals to leave their work area tidy when a job is done, and they'll make sure that all waste is taken off your property.
Frederick County's Ductwork Experts
The technicians from Weather Masters Corp. have a great deal of experience that is applied to every duct system installation in Frederick County. We do it right the first time, and we keep our services accessible by offering fair pricing for parts and labor. For installation projects, you can also take advantage of our flexible financing options on approved credit. Our locally owned and operated company is Top Rated by Home Advisor, and we've won the Best of Home Advisor Award. We're also accredited by the EPA. Our team has been installing ducts for area residents since 2016, and we want our customers to stay safe and comfortable in their homes.
Our Frederick company has a shop on Metropolitan Court where our technicians have access to everything they need to perform excellent work. We're a Lennox Premier Dealer and a Rheem Pro Partner, and we're dedicated to quality. Our crew is insured and bonded for customer safety.
We also provide ductwork solutions in: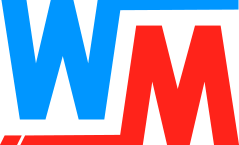 To learn more about replacing the ducts in your Frederick County home, give the technicians from Weather Masters Corp. a call today.