Weather Masters Corp. provides experienced water heater installation in Frederick, MD. When your water heater fails, you're left without a way to sanitize dishes, bathe, or use your washing machine. A new water heater delivers a safer, faster way to heat your daily water. If you're experiencing lukewarm water instead of hot water, our team can provide you with upgrade options. Once you install your new heating tank, we can also handle water heater maintenance services. Annual maintenance helps keep your system in top shape and ready for repeated use.
The lifespan of a hot water tank runs from about eight to 10 years and depends on many factors. For example, it's common for a water heating tank to rust and crack. This happens because water naturally corrodes the inside surface of the tank. The problem grows over time and can eventually appear as a crack or leak. When hard water flows through the tank, the corrosion issues may cause a faster decline in its condition.
Frederick Hot Water Heater Installation
If your water temperature becomes unreliable, look into requesting a replacement tank. A shortage of hot water or low water pressure can also indicate the need for a replacement. Leaks can form when the interior of the tank fails, or a connection in the tank breaks down. Updating your hot water system with a brand-new heating tank requires a knowledgeable plumber. We can assist you with selecting a new tank, removing the old tank, and installing a new water heater.
There are several indicators that it's time to replace your existing hot water tank with a newer model.
Ignition problems occur regularly
Noise or rumbling occurs during use
Tank delivers rusty water
Water puddles around tank
Annual tank inspections help keep your hot water flowing without a problem. In addition, replacing worn parts and ensuring connections remain tight can slow the aging of your water heater. Let us know if you notice possible issues with your current water heater, and we'll get a maintenance appointment scheduled.
Professional Hot Water Heater Maintenance
Weather Masters Corp. has you covered with timely responses to water heater installations and maintenance. Our company maintains accreditation with the BBB, and we're proud of our A+ rating. We recommend Energy Star products for their energy-efficient and reliable operation. In addition, we're screened and approved by the experts at HomeAdvisor, who named us one of their elite service providers. We service all makes and models, so don't hesitate to ask us for assistance.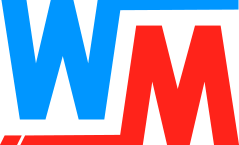 Contact the team at Weather Masters Corp. today to request a water heater installation estimate for your home in Frederick.