Enhancing the comfort of your home or business is now easier with smart thermostat installation in Frederick, MD. This programmable device allows you to schedule when your heating or cooling system should turn on. Some models can even adapt to your needs and adjusts the temperatures according to the activities in your building. With the right smart AC thermostat installed by a professional, you will significantly lower your energy bills and carbon footprint.
Reliable Smart Thermostat Installation Services
How often do you adjust your thermostat to suit the needs of your home or business? This can be a thing of the past if you switch to a smart thermostat. The latest technology in these programmable devices allows you to conveniently control your indoor comfort condition through an application on your smartphone remotely. For instance, as you prepare to return home on a hot day, you can turn on your smart thermostat remotely. This way, you'll arrive in a cool and comfy house. You can also set several daily or weekly schedules to suit your comfort needs.
Allowing your cooling or heating unit to run the entire day will waste energy and money. Still, your house or business will be uncomfortable if your system doesn't run as required. The unfavorable temperature conditions negatively affect your employees' productivity levels. That's why you need a smart thermostat that can seamlessly find the right spot where you will maximize comfort and limit costs.
Below are four reasons why smart thermostats are worth installing in your Frederick building.

Save money on energy bills
Extend your HVAC system lifespan

Monitor outdoor conditions
Improve indoor air quality
Programmable thermostats have become popular additions in many buildings. If you want to switch to these smart devices, our experts at Weather Masters Corp. can do the installation from start to finish. Before the installation, we will determine if your HVAC unit is compatible with a programmable thermostat. We also check if the cooling or heating system has a C-wire to power the thermostat. Our team will then disconnect your old thermostat and install the new programmable device, making sure we insert each wire correctly. We will then test the thermostat to ensure it's working correctly and show you how to operate it.
Smart AC Thermostat Installation Team
Weather Masters Corp. works hard to ensure your home and business premises in Frederick have conducive conditions by providing quality services. We've been offering our customers top-notch services since 2016 and have always received positive reviews. Whenever you need our services, you can rest easy knowing that our experienced technicians will do a perfect job.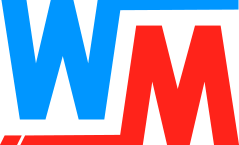 Get in touch with Weather Masters Corp. for the best smart thermostat installation services in Frederick. We also offer smart thermostats in Frederick County, Howard County, Montgomery County, Clarksburg, Damascus, Gaithersburg, and the surrounding areas.
Read more about smart thermostats on our blog: