Weather Masters Corp. can help homeowners upgrade their temperature systems with a smart thermostat installation in Gaithersburg, MD. Smart thermostats perform differently from programmable thermostats. A smart AC thermostat learns to set temperatures in your home by adapting to your behavior. The system tracks your temperature alterations during the day and starts to make those changes for you. Instead of automatically adjusting, a programmable thermostat's responses remain the same. You preset a programmable thermostat to turn on and off according to a rigid schedule.
If you still operate your heating and cooling system using an old-school manual thermostat, it's time to upgrade. A smart thermostat can perform automatically in the background to keep you comfortable. There's no need to remember to adjust the thermostat before bedtime or when coming and going from work or errands. Smart thermostats also monitor your home's energy use, and you can track this data right from your phone. Our company works with homeowners like you to provide complete installation services for smart heating and cooling thermostats.
Smart Thermostat Installation in Gaithersburg
With smart technology, it's easy to improve your indoor air with a single device. Our installers know how to update your temperature system from a programmable or manual thermostat to a smarter alternative. You won't need to manually adjust air temperatures throughout your day. Instead, a smart device allows you to handle indoor temperatures from anywhere inside your home or remotely via an app. For instance, if you're headed home unexpectedly on a hot day, make a temperature adjustment via your smart thermostat app and enjoy cool indoor comfort upon your arrival.
The smart thermostats we install provide your family with lots of benefits.

Adjusting temperatures to your schedule
Adapting comfort levels via smart learning
Controlling indoor air from any location

Providing timely data regarding energy use
Reducing energy usage overall
Smarter use of your equipment means less wear and tear and a longer lifespan. It also means you can save on annual energy costs with a smart thermostat. Our team can show you how to use your new device and get the most efficiency from it.
Professional Smart AC Thermostat Services
For reliable heating and cooling services, locals turn to us at Weather Masters Corp.. We maintain accreditation and an A+ rating with the Better Business Bureau. Our company holds an NCI certification, and we're dedicated to providing up-to-date service on new technologies. Our NATE-certified technicians receive high ratings on Angie's List.
Give the team at Weather Masters Corp. a call today to learn more about a smart thermostat installation in Gaithersburg.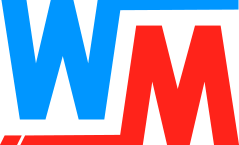 We also offer smart thermostats in Clarksburg, Damascus, Frederick, and the surrounding areas.