Weather Masters Corp. helps property owners like you with indoor air quality in Frederick, MD. Without the right system to purify the air, you don't really know what you're breathing in when you're indoors. Pollutants and allergens can slip into a house through structural cracks, windows, doors, and even the temperature system. Indoor air quality testing works to identify which substances are hanging around inside of your home. Once you know what's there, figuring out how it's getting there becomes an easier problem to tackle. Our team offers professional testing services for residential properties in your community.
Your indoor air should be clean and a pleasure to breathe. Tobacco, fireplaces, appliances, and pets contribute to the quality of air in a residence. To support better health and a more comfortable indoor life for your family, air testing is your first step. With this data in hand, we'll know where and how to begin the filtration process for you. You'll receive recommendations that make sense for your home and budget.
Indoor Air Quality in Frederick
Our testing service allows us to determine what's floating around in your air. We'll check the air and recommend products designed to remove many of the issues for you. Dirty air comes from many places. Insect, bug, and rodent activity creates nasty air. Pet dander and pet urine also create health concerns. Seasonal allergens can slip into a home through heating and cooling vents. Incorrectly installed ventilation and older temperature systems affect indoor air quality, too. Our installation work helps you gain more control over bad air so that breathing becomes more comfortable.
When you purify the air indoors, you'll breathe easier and benefit in other ways.

Reduced allergens
Reduced pollutants
Remove lingering odors and smells

Better respiratory health
More comfortable sleep
We offer indoor air solutions designed to help you enjoy your home's environment year-round. Our team provides air quality options that make sense for your needs and the size of your floor plan.
Trusted Indoor Air Quality Testing
For complete air quality services, locals turn to the skilled technicians at Weather Masters Corp.. As your factory-authorized Lennox Premier Dealer, we maintain high industry standards in all that we do. We're a HomeAdvisor Best of the Best award-winning business and one of their top-rated elite service providers. Our company stays current with all EPA standards, so you can rely on our workmanship. All of our technicians participate in annual training on new technologies, too.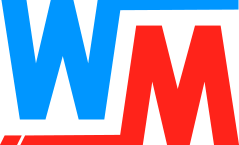 Test your indoor air quality in Frederick with help from the experts at Weather Masters Corp.. Call our office today to learn more and schedule an appointment for your home.
We also offer indoor air quality services in these areas: