Weather Masters Corp. is the right company to work with if you want to improve indoor air quality in Gaithersburg, MD. We have your best interests at heart and want to help you avoid the dangers of IAQ issues. Dust mites are among the many allergens that can cause problems in an indoor environment. While you may not be able to see them or other airborne pollutants, you can be sure that they're present and accumulating.
The good news is that our indoor air quality service will facilitate your efforts to improve the conditions of your living space. We offer a variety of products that will work well with your climate control systems. As long as you're our customer, we'll do our utmost to help you achieve great results. Cleaning the air is a critical step in the process of maximizing your indoor comfort.
Better Indoor Air Quality
If your home is rife with airborne contaminants, you need to consider hiring Weather Masters Corp. for help. The sooner we assess your situation, the sooner we can provide you with a way to protect yourself. You'll be able to breathe easier at home once we install a whole-house purification system. High-quality filtration equipment is superb at eliminating particles that pollute indoor air. Also, our IAQ products are durable enough to serve you for years to come.
We can combat the following issues with our indoor air quality service:

Carbon monoxide and similar gases
Chemicals from aerosol cleaners

Mold spores
Pollutants in furniture
When we come to test the air inside of your house, we'll use our cutting-edge sensors. It won't take us long to identify potential sources of pollution. Our IAQ experts work with a sense of urgency.
What's more, our detailed report will enable you to make informed decisions about your indoor environment in Gaithersburg. Every time we come to the rescue, we'll focus on exceeding your expectations.
Gaithersburg Indoor Air Quality Service
The residents of Montgomery County turn to Weather Masters Corp. when dealing with IAQ issues. Since 2016, we've been active in the Gaithersburg community. That's why relying on our results-oriented company is a wise move. We have a stellar reputation for being reliable. Plus, we understand the importance of delivering prompt air quality solutions. HomeAdvisor clearly approves of our exceptional service. This world-renowned organization has given us several coveted awards, including the Elite Service Award. Keep in mind that we also have EPA certification. You can visit our office on Metropolitan Court in Frederick.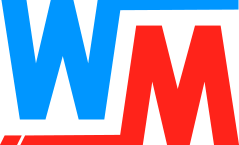 Our professionalism is beyond compare. Call Weather Masters Corp. today if you want professional help with indoor air quality in Gaithersburg.