If you have a concern about indoor air quality in Montgomery County, MD, the team from Weather Masters Corp. is ready to help. The buildup of contaminants in the air can create a dangerous situation in a space. Particulates, chemical vapors, bacteria, mold spores, and viruses can all cause health issues if inhaled. If a home doesn't have enough ventilation, harmful contaminants can exist in high concentrations and lead to sneezing, coughing, and other types of respiratory issues. Long-term exposure to certain types of air pollutants can lead to heart and lung disease.
Dealing with an air quality issue as soon as you suspect that there's a problem is important. Our indoor air quality services can help you improve the health of the air in your home and allow you to have peace of mind about your space.
Montgomery County's Top Indoor Air Quality Team
An expert from Weather Masters Corp. can assess the air in your home by testing it for various contaminants. They'll answer any of your questions about their findings and offer sound advice about the type of air cleaning system that would be best for your house.
Indoor air contaminants can come from an array of sources.

Cleaning supplies
Gas stoves
Air scrubbers and purifiers are highly efficient at removing an array of contaminants. Whole-house systems will be properly sized for your home and be able to handle the volume of air that circulates throughout your space.
Getting a UV light installed in the ductwork of your house can deactivate the DNA of mold, bacteria, and viruses so that they can't make you sick. An expert can also help you upgrade the air filters in your heater and air conditioner.
Indoor Air Quality Service Provider
At Weather Masters Corp., we're ready to go the extra mile to meet the individual needs of each of our Montgomery County customers. Our locally owned and operated HVAC company is EPA certified, and we're also a Lennox Premier Dealer. Our highly experienced technicians are ready to work on all makes and models of air cleaning systems. We're Screened and Approved by HomeAdvisor, and we're also an Elite Service Provider. Founded in 2016, we continue to place customer satisfaction as a top priority. We want you to be safe and comfortable in your home. To help you pay for a new air cleaning system, we can offer flexible financing options on approved credit. Our Frederick-based company has a shop on Metropolitan Court, and we're ready to respond to all service requests in a timely and professional manner.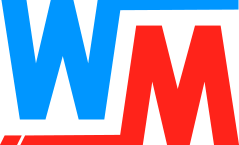 To learn more about our work with indoor air quality in Montgomery County, give the team from Weather Masters Corp. a call today.