Indoor air quality in Damascus, MD, is a vital aspect of your health and other occupants in the building. IAQ refers to the purity of air within and around a specific space. In case pollutants enter your indoors, they negatively affect the health and comfort of your loved ones at home or employees at your workplace.
Through professional air quality testing, you can identify the pollutants in your building and their sources and learn how to eliminate them.
Air Quality Testing in Damascus
You spend most of your time indoors, whether at work or home. As a result, it's crucial to take care of the air within your indoor spaces. Unfortunately, most people assume that the air in their buildings isn't polluted, which isn't the case. The air inside your home or other enclosed spaces can have more contaminants than the outdoor air. While you may have focused more on having a tightly sealed building to make it more energy efficient, this increases the chances of trapping pollutants. Air quality testing can reveal pollutants such as carbon monoxide, pollen, lead, particulates, mold, and spores, among other harmful pollutants. Air pollution can significantly impact the well-being of your family members and employees, especially individuals with compromised breathing like COPD or Asthma.
Below are five telltale signs that your home or business premises in Damascus may have poor air quality:

Difficulty sleeping
Unpleasant odors
Lingering headaches

Dust buildup
Allergic reactions or sneezing
If you've noticed any of these signs, take action immediately by calling a professional to perform air quality testing. Assessment of indoor air involves collecting several samples of the ambient air in your space.
The samples are then tested in a laboratory to determine the pollutants in your breathing zone. An expert will give you a comprehensive report of all the air pollutants and recommend the most effective ways to improve your air quality.
Damascus Indoor Air Quality Professionals
If you live in Damascus and are concerned about the indoor air quality in your building, seek professional assistance from Weather Masters Corp.. We have a team of skilled technicians with years of experience in air quality testing. We use up-to-date technology and cutting-edge methods to assess the air quality in your building. Therefore, you can depend on our expertise to identify air pollutants in your residential or commercial structure and recommend the best way to eliminate them.
Our team works hard to ensure you have a healthy and comfy home and working space. No matter the level of air pollution on your property, we'll help you eliminate the harmful contaminants. This way, you will have, reduced odors, cleaner air, reduced energy costs, and improved employee productivity.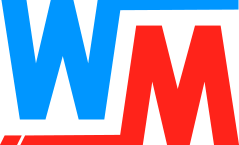 Reach out to Weather Masters Corp. to get reliable indoor air quality in Damascus.