At Weather Masters Corp., we're highly experienced with smart thermostat installation in Clarksburg, MD and ready to offer sound advice about any type of situation that you're dealing with. Having a smart home thermostat in your home can make it easy to keep your space at a comfortable temperature whenever you're inside. You'll be able to program a unit to change the temperature of your home based on your comings and goings.
When you're not around, a smart thermostat can turn your heater or air conditioner off so that they're not heating or cooling an empty house. When you're scheduled to return, the thermostat will ramp up your heater or air conditioner so that your home is at the right temperature when you walk through the door. The system will ramp the temperature in an energy-efficient manner, reducing the overall energy use in your home.
Clarksburg Smart Thermostat Installation
Many smart thermostats are controllable with your phone. If your schedule changes, you'll be able to adjust the temperature in your home even if you're not around. An expert can help you choose the right unit for your house and your budget.
A smart thermostat can provide an array of benefits.

Improved home comfort
Lower home energy use

Reduced home carbon footprint
Increased control
Having an expert install a unit can ensure high-quality results. A professional will use the right tools and parts to ensure that your new thermostat is set up properly. They can provide training on its operation and show you how to program it.
Trusted Smart Home Thermostat Experts
At Weather Masters Corp., we're always ready to personalize our services to meet the individual needs of each of our Clarksburg customers. Our locally owned and operated company maintains a reputation for excellence, and we want all of our customers to have a great experience when using our services. For installations, we're able to offer flexible financing options on approved credit. We've served the area since 2016, and we take pride in our work. Our shop, conveniently located off of Metropolitan Court in Frederick, operates with a focus on customer satisfaction.
We offer convenient appointment availability and will work around any of your scheduling needs. Our technicians are friendly and professional, and we'll keep your home protected throughout the installation process. We'll wear booties to protect your floors and remove all waste from your property when we're done. By maintaining open and honest lines of communication, we can answer customer questions thoroughly and help them make educated decisions.
Learn more about how we could help with any smart thermostat installation in Clarksburg by calling the team from Weather Masters Corp. today.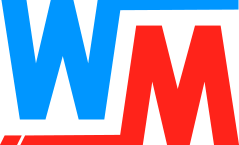 We also offer smart thermostats in Gaithersburg, Damascus, Frederick, and the surrounding areas.