If your AC ducts in Clarksburg, MD, are having problems, our team from Weather Masters Corp. is ready to help. Ductwork that is more than 15 years old can start to leak and develop several different types of issues. If your home isn't being heated or cooled evenly, it could be because of faulty ducts. Leaks can cause warm and cool air to escape into the walls of your home instead of going directly the rooms where you need it.
Cracks in ducts can also allow dust to enter the system and affect the air quality in your home. Mold growth in your ducts can lead to the circulation of mold spores that can make you sick if they get inhaled as well. Whether you need ducts repaired or replaced, it's a good idea to have our professional technicians take care of each step of the process. They'll make sure that everything is done right so that your duct system is set up for efficient and optimal operation.
Servicing AC Ducts in Clarksburg
If you're having a hard time heating and cooling your home evenly, the ducts in your home could be to blame. Punctures and dents in your ducts can affect airflow and lead to an increase in your energy bills. Issues with ducts can also put an excess load on your heater and air conditioner, potentially shortening their lifespans.
Faulty ductwork can exhibit an array of symptoms:

Excessively noisy heating and cooling
Strange odors
Excessive dust
Reduced airflow
You can trust our experts to properly diagnose the cause of a problem and give you a cost estimate for the repair. When they install new ductwork, the system will be designed to deliver air throughout your home as efficiently as possible.
Reliable Ductwork Experts
At Weather Masters Corp., we want our Clarksburg customers to be safe and comfortable in their homes. Our locally owned and operated company is HomeAdvisor Screened and Approved, and we're proud to maintain our Top Rating. We've won the Best of HomeAdvisor Award multiple times, and we always work with the best interests of our customers in mind. We're EPA-certified and dedicated to using high-quality parts and materials for everything we do. Since 2016, we've been offering exceptional services to the residents of the area.
We also provide ductwork solutions in: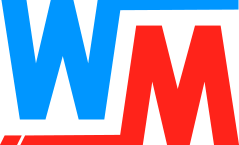 To learn more about how we could assist with your ductwork in Clarksburg, give our team from Weather Masters Corp. a call today.