Gain important benefits of installing AC ductwork in Gaithersburg, MD, by consulting Weather Masters Corp.. The condition and cleanliness of ductwork usually degrade over the years, making it necessary to replace the ducting for optimal AC performance. Moreover, cracks in the ductwork also affect AC efficiency, requiring the AC ductwork repair provided by Weather Masters Corp. for cleaner air.
Fully intact ducts move air from the AC to your home, unlike leaky ducts that can quickly increase energy bills. Leaks and holes in AC ducts allow dust and air pollutants into your indoor air and circulate throughout the house, lowering indoor air quality. Installing AC ducts helps ensure cleaner air by reducing allergens, mold, dust, and dirt indoors.
Quality AC Ductwork in Gaithersburg
Leaks and poorly fitted ducts often lose a significant amount of air in the AC ducts. Consequently, an air conditioner works harder to circulate air throughout the house, causing a spike in energy bills. You can avoid extra energy costs and reduce your AC's lifespan by staying on top of duct repair and maintenance. Some signs of duct repair are not visibly obvious, but others are easy to spot. Something might be wrong with the ductwork if there seems to be unusual or loud vibrations or metallic AC sounds. A little air escape from the ductwork can be reflected in energy bills, signifying your need for professional repairs.
Dirt and dust around air vents might indicate filtration issues in the ducts. The buildup of dirt and dust can affect the duct system. Hire professional duct repair if the ductwork looks old, tangled, or damaged. The presence of excess dust and dirt in the ductwork can quickly clog filters. Therefore, if your AC filters clog faster than before, you might be a candidate for ductwork repair.
Another obvious sign you may need professional ductwork repair is if one room feels cooler or warmer than others. The ducts are perhaps torn, blocked, or damaged. Poor duct insulation or connection can cause uneven temperatures, allowing mold to thrive. Mold and mildew odor may also indicate the need for duct repair.
Call us for repairs if you encounter AC duct problems:

Improper insulation
Dirty ducts
Inadequate airflow
Blocked registers
Professional AC Ductwork Repair
Weather Masters Corp. is a locally owned and operated company focusing on excellent customer service and personalized AC services. We pride ourselves on being open and honest about our services and solutions and charging reasonable prices. Our appointments are flexible to suit your schedule because you are our priority. You can trust us to clean up your home when we finish our ductwork repair, complete the repairs efficiently, and arrive at our appointments punctually.
We also provide ductwork solutions in: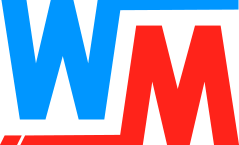 Contact Weather Masters Corp. for top-notch and affordable AC ductwork repair in Gaithersburg.