When you need top-notch services for your cooling and heating in Barnesville, MD, rely on the experts at Weather Masters Corp.. If it's working, it's easy to take your system for granted. However, you need a qualified professional to ensure this remains the case.
A properly installed and well-maintained HVAC system is essential to your overall health and well-being. Investing in services from a trusted professional ensures your overall comfort and indoor air quality.
At Weather Masters Corp., we're ready to handle all your HVAC services from installation to repair and maintenance. Founded in 2016, we've become known as the company locals depend on for quality workmanship and exceptional customer care.
Barnesville Heating and Cooling Repair
When you need prompt and effective HVAC repairs in Barnesville, we are standing by at Weather Masters Corp.. Putting off repairs when something is wrong can lead to a worse problem later. This isn't just more expensive to fix.
This can also lead to losing both heat and cooling when you need it. It's also important to consider the safety implications of neglecting your heating and cooling issues. Our technicians can accurately diagnose whatever problem you're experiencing. After providing an estimate, we can get right to work.
These are a few signs you need heat or AC repair:
Sudden energy bill increase
Banging or other strange noises
Unit cycling on and off
Foul odors coming from your unit
Dead spots with no heat or AC
Quality Heating and Cooling Replacement
When the time comes for a new heat and cooling unit, you must ensure that you get a quality system. No furnace or AC lasts forever, so a replacement is something many homeowners will need eventually.
Even if your system isn't in need of immediate repair, an upgrade may still be a wise investment. You can enjoy greater energy savings with the convenience of modern controls. We will help you find the right system in your budget to heat and cool your space effectively.
Benefits of HVAC Maintenance
If you want to be sure your furnace or AC is ready to offer the performance you need, invest in routine maintenance. All furnaces and AC units experience wear and tear over time. This is why having a professional inspect your unit to check for potential issues is a wise idea.
With routine maintenance, you can expect energy savings, fewer repairs and a longer life span for your unit. This makes an annual tune-up a great investment for homeowners. You should have your AC checked in early spring and furnace in the early fall. This way, we can perform any work necessary to ensure you're ready for the next season.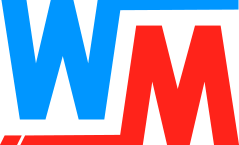 Call Weather Masters Corp. today for quality heating and cooling services in Barnesville.