Heating and air in New Market, MD by Weather Masters Corp. ensures the comfort of your home and business. We specialize in providing superior HVAC services, including installation and repair of air conditioning systems as well as heating solutions. Since our founding in 2016, we have been delivering the highest quality equipment and services you can rely upon year-round. Our experienced technicians provide efficient, cost-effective solutions for all your residential and commercial heating and air conditioning needs. We go above and beyond to ensure you have the best HVAC experience possible.
Heating and Air Repairs in New Market
At some point, your heating and air conditioning systems will require repairs. There are various signs that you may need to call a technician for repair services. If your system is not heating or cooling efficiently, there may be a problem with the compressor, condenser, blower motor, or other components. If your energy bills have suddenly increased without an increase in usage, it may mean something is wrong with the system. Other signs to look out for include unusual noises, strange smells, and leaking fluids.
During repairs, our technicians will diagnose the problem with your HVAC system and provide a solution that eliminates the issue. We use only high-quality parts and ensure we carry out the job properly every time.
Reliable HVAC System Installation
In addition to repairs, our team also specializes in new system installations. If your current heating and cooling system is inefficient, it may be time for a replacement. An older system can cause higher energy bills and inconsistent temperatures in your home or business. You should replace your unit every 10-15 years to ensure optimal performance.
We offer various HVAC systems and can help you find the best one for your needs. Our technicians will install the new system, ensuring all components are properly connected and installed according to industry standards.
Unmatched Heating and Air Maintenance
Regular maintenance is the key to ensuring a long-lasting and efficient HVAC system. At least once a year, you should have your system inspected by a professional technician to help identify any potential problems before they become major.
During maintenance, a variety of checks will be completed.
Clean and adjust your system for optimal performance
Check the thermostat to make sure it is accurate
Inspect and replace dirty air filters
Test all electrical connections for proper voltage
Check the refrigerant levels to ensure proper cooling
Regular maintenance ensures that your system stays in top shape and helps to prevent future breakdowns. It is also one of the most cost-effective ways to keep your HVAC system running efficiently and to extend its lifespan.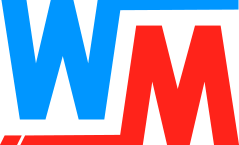 For all your heating and air needs in New Market, reach out to Weather Masters Corp., and experience the difference for yourself!