Reliable Montgomery County AC Installations
Weather Masters Corp. is proud to provide effective AC installation services in Montgomery County, MD. We have been in business since 2016 and stand firmly behind our outstanding work. Our team has gained the trust of numerous customers through good manners, a relentless work ethic, and a commitment to achieving consistent results. You can depend on us to place your indoor comfort needs above all else.
Our team is licensed and insured to handle any installation tasks with the utmost expertise. We will service any unit no matter the make or model. Expect our installations to meet the highest criteria in terms of energy efficiency, durability, and robustness.
Additionally, each and every member of our team will strive to satisfy your demands by exuding the ultimate professionalism. There is no doubt that every one of our solutions has been designed to exceed your expectations. Turn to Weather Masters Corp. for dependable AC installation services in Montgomery County and its surrounding areas.
Why you should work with us:

Lennox Premier Dealer
Rheem Pro Partner

2019 Best of HomeAdvisor winner
EPA certification
Top-Tier Montgomery County Air Conditioning Units
As temperatures rise during the summer, it is a good idea to make sure that you have a fully functioning air conditioning unit to regulate your indoor conditions. If your cooling system is aging or experiencing persistent malfunctions, it may be time to replace it. At Weather Masters Corp., we will install a top-grade air conditioning unit in your house no matter where you live in Montgomery County. Our team will help find the most suitable unit for your home, and one that meets your comfort and budget needs. We make sure that our installations meet all the required local codes and regulations, too.
Advantages of an AC upgrade:
Higher energy efficiency
Fewer repairs
Better airflow
Improved indoor air quality
Dependable AC Installations
Whenever you need to install a first-rate air conditioning unit in Montgomery County, Weather Masters Corp. has all of the solutions. Our team is proficient and competent.
We have what it takes to bring you cooling solutions that will guarantee your comfort throughout the year no matter the weather outside. If you're not looking for AC installations, we still offer a range of additional comfort services.
At Weather Masters Corp., we also provide AC repairs and maintenance as well as furnace installations, and more throughout Montgomery County.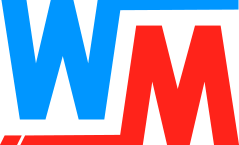 Call us today to learn more!