If you think you need a furnace installation in Damascus, MD, you want to make sure you have a professional backing you up. Sometimes, homeowners can put off furnace replacement with a simple repair, but other times, a repair can be so expensive as to not be worthwhile. Together with a technician, you can decide more accurately what should be done.
The age of your furnace will be one determining factor. Oil and gas furnaces can last 15 to 20 years while electric furnaces may run for as long as 30 years. However, your furnace may be acting up even though it's relatively new; it may, for example, short-cycle or blow out lukewarm air or not switch on at all. This is where the cost of a given repair comes into play.
Furnace Installation for Damascus Residents
If you've made up your mind that a gas, oil, or electric furnace replacement is the way to go, then the next step will be to select a new system that meets your needs. A qualified technician can help you find one that fits your home and budget.
The technician you're working with will consider:

The size of the space that needs heating
The rate at which it loses heat
The type of fuel you want to be used
The annual fuel utilization efficiency (AFUE) rating
First of all, size matters and bigger doesn't mean more efficient. While it's true that an undersized furnace will practically never shut off, an oversized one will heat your home too rapidly, making you feel uncomfortable and saddling you with extremely high bills because it never has time to reach its most efficient level of operation. Rate of heat loss matters as well because that affects how frequently a furnace will cycle.
Homeowners who get a new furnace often look into upgrades like the installation of a programmable thermostat. In general, smart home technology can make heating your home more convenient and save you money. You can even change temperature settings while you're away.
Damascus Furnace Replacement Done Right
Weather Masters Corp. has been doing furnace installation work for Damascus residents since 2016. Since then, we've brought together a solid team of technicians. From our location in Frederick, between the Buckeystown Pike and the Monocacy River, we can send out a technician to consult with you on your next step. You'll have plenty of furnaces to choose from because we're a Dave Lennox Premier Dealer and a Rheem Pro Partner.
If you're ready to get started, get in touch with Weather Masters Corp. today! You can also count on us for furnace repair and maintenance.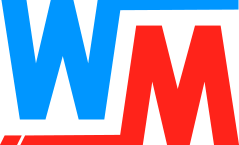 Not looking for a new furnace? We also provide new, energy-efficient AC systems for replacement.