Quality HVAC Replacement in Damascus
At Weather Masters Corp., we offer top-grade AC installation services in and around Damascus, MD. Is your old air conditioner no longer working up to par? We know that replacing your air conditioner is a major investment, and you want the best product at a reasonable price. Our commitment to keeping up with modern technology will ensure that you always have the most efficient unit for your home. Expect our technicians to install your new system carefully and expertly.
From Cedar Heights to Browningsville, we will bring you high-quality HVAC replacement services no matter where you live. Keeping you comfortable is our topmost priority.
Dependable AC Installation in Damascus
As summer temperatures rise dramatically, the last thing you need is a constantly malfunctioning AC system. If your unit is too old to keep you cool and cozy, it might be time to move forward with a replacement. Our team is committed to providing effective replacements that can guarantee your well-being. Since every customer and household is unique, it is our job to work with you to design a cooling system that meets your needs.
We will deliver all the specific comfort and cost-saving benefits you expect. Our team will go the extra mile to ensure that all the components of your system work properly and reliably. We will make sure that the ducts are sealed to be free of leaks, the breakers and electrical switches are marked, the refrigerant lines are insulated, and so on. Our specialists will get every installation done correctly.
Are you still deciding whether you should replace your AC? There are many advantages to consider.
Less maintenance work
Improved unit safety

Higher energy efficiency
Reduced carbon footprint
Fewer repair needs
We will ensure that your new installation complies with all the applicable installation codes and standards. You can count on us to safeguard your comfort and safety.
Reputable HVAC Replacement Company
Turn to our business at Weather Masters Corp. for reliable AC installation services in the Damascus area. In operation since 2016, we are experienced and proficient. An air conditioning installation consists of hundreds of components and many considerations. You should leave such tasks in the hands of our qualified and competent technicians.
As a Lennox Premier Dealer and a Rheem Pro Partner, we only carry the best products. We also provide flexible financing options on approved credit. Our goal is to ensure that you can access our top-grade appliances with monthly payments that fit your budget.
Not looking for AC installations? Our company also offers furnace installations. We deliver AC repairs and maintenance services as well!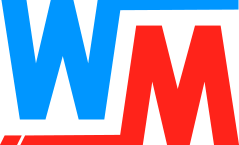 Want to replace your outdated cooling system? Call Weather Masters Corp. right now, and we'll upgrade your AC unit in Damascus!