The best ductless air conditioner in Clarksburg, MD can provide energy-efficient cooling, and our team at Weather Masters Corp. can provide you with one. You may want to consider a Blueridge mini-split in particular for its many benefits, which we'll lay out below. But first, let's consider how a mini-split works and what homes it would be appropriate for. Mini-splits are heat pumps, so they cool a room by moving heat out of it and releasing it outside. They're composed of three things: the air handler, compressor, and refrigerant line.
Because it's compact, an air handler cools only one room, so these systems are ideal for single rooms that your pre-existing ductwork can't reach. This might be a room addition, for instance, or a garage or work shed. However, since you can connect eight air handlers to a single compressor, you can easily use this arrangement to cool your entire home and avoid the hassle of installing ducts.
Clarksburg's Best Ductless Air Conditioner
If you decide, with the help of a professional technician, that you should purchase a mini-split, you'll be pleased with the ease of installation. Whether you choose to mount the air handler on the wall or hang it from the ceiling, you'll see how well its style suits that of your room. All you'll need for your refrigerant line to connect to the air handler is a three-inch hole in the wall. You have the ability to move the rather bulky compressor as far as 50 feet away from the air handler.
Some of the main benefits of the best ductless air conditioner are these:

Avoidance of any energy waste due to ductwork
Quiet, smooth variable-speed operation
Multi-zone cooling thanks to multiple thermostats
Directional airflow and remote access to controls
Without any ducts to let the air seep out, you can cool your area much more quickly. By cutting down on energy waste, you'll pay less each month on your bill. Variable-speed performance allows for continual operation rather than the inefficient switching on and off that a central AC requires.
Each air handler has a thermostat, so you could have a different temperature in every room where one is located. That allows for greater, personalized comfort as everyone can set his or her own temperature preference.
Blueridge Mini-Split Providers in Clarksburg
At Weather Masters Corp., we can tell you more about the Blueridge mini-split systems we carry, which have brought so much comfort to homes in Clarksburg. We're a Dave Lennox Premier Dealer and a Rheem Pro Partner. Give us a call today to find out more!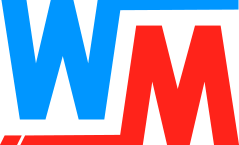 Call Weather Masters Corp. today, and we can tell you all about the best ductless air conditioner in Clarksburg! We also offer ductless air conditioners in Frederick, Frederick County, Montgomery County, Howard County, Gaithersburg, and Damascus.