A mini-split AC, in particular a Daikin mini-split in Damascus, MD, can enhance your indoor comfort. You have various choices when it comes to the products out there, but we recommend a dual zone mini-split because it can cool two rooms while being connected to one generator. The generator will stay outside, but you'll have two air handlers to mount on the walls of the rooms you want to cool. These air handlers can also hang from the ceiling if you prefer. Their style is such that they can fit into any room.
Mini-splits may not provide whole-house cooling, but chances are that's not what you're looking to them for. Maybe you added a room to your house and don't want to install more ductwork. Perhaps you own a historic home and can't install ductwork in it without ruining its integrity. Others will opt for mini-splits when they need outbuildings cooled, such as tool sheds and garages. In all, mini-splits can be very versatile systems.
Daikin Mini-Split AC in Damascus
The benefits of a Daikin mini-split AC will far outweigh the cost, as many residents of Damascus have already found out. First, let's talk about how efficient these units are.
You'll get the following:

Less energy waste than a ducted AC
Quiet, smooth operation
Variable-speed technology
Directional airflow and remote access
Ducts can let so much of the air escape through holes and leaks, but you won't need to worry about this with a mini-split.
The system will cool your room more quickly, and rather than shut on and off, it will slow down when it achieves the set point, which is a more efficient way to provide long-term cooling. With the directional airflow feature, you get to aim that cool air right onto yourself, too.
Multi-zone cooling, though, is the main attraction. Each air handler boasts a thermostat, so the days will be gone when your family members complain that the temperature is too low or not low enough. Lastly, you'll be able to control the temperature remotely.
Damascus Dual Zone Mini-Split Providers
Did you know that mini-splits can last up to 30 years with the proper level of maintenance? At Weather Masters Corp., we can install your dual zone mini-split, maintain it yearly, and provide repairs when necessary. We proudly serve Damascus and the surrounding cities. From our office, we can quickly dispatch one of our
technicians
for a consultation. Rely on us because we're a Dave Lennox Premier Dealer and Rheem Pro Partner.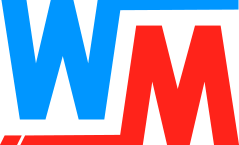 If you would like to know more about our Daikin mini-splits in Damascus, give us a call at Weather Masters Corp. today! We also provide dual zone mini-splits in Frederick, Frederick County, Montgomery County, Howard County, Gaithersburg, and Clarksburg.