Reliable Montgomery County Furnace Technician
Whether you rely upon a furnace or a heat pump to provide you with warmth during the winter months in Montgomery County, MD, Weather Masters Corp. is the heating contractor you can count on. Our heating company is licensed and insured to work in the Baltimore-Washington suburbs, and an experienced furnace technician from Weather Masters Corp. is familiar with different types of equipment makes and models.
We're proud to offer:

Competitive pricing
Convenient hours of operation
Written estimates
Great customer service
We're a locally owned and operated heating company, so we know how important it is to put the needs of our customers first.
Furnace and Heat Pump Repairs
Heat pumps and furnaces are two different types of heating equipment. Furnaces can be powered either by gas or by electricity, but they warm your home in Montgomery County through combustion. Pumps are always powered by electricity, and they heat your residence by pulling warmth from the outside environment. When it comes to repairs, pumps and boilers have different sets of issues, too.
Pump issues include:
Malfunctioning compressors
Refrigerant leaks
Thermostat failures
Weak circuit breakers
Common issues that necessitate boiler repairs include damaged limit switches due to badly clogged filters, broken thermostats, malfunctioning pilot lights or electric ignitions and frequent cycling. When you partner with Weather Masters Corp. in Montgomery County for heating system repairs, we'll identify your issue and get straight to work rectifying your problem in an efficient manner.
Heat Pump or Furnace Installations
Pumps can be an extremely efficient means of heating a residence, but to achieve optimal energy efficiency, they must be installed carefully. Pumps are complex pieces of equipment, so it's easy to make mistakes during such installations. That's why pump installations are best left to a professional furnace technician even if you're very experienced doing renovations around your home.
Boiler installations also benefit from the services of a professional because so much specialized equipment may be involved. Weather Masters Corp. provides high-quality boiler and heat pump installations for customers living in Montgomery County. We offer free estimates on boiler and pump installations.
Top Heating System Maintenance
Our heating company also offers affordable preventative maintenance services that will keep your pump or boiler in top operational shape. This may be able to extend your heating system's functional life span. Regular maintenance services will cut down on the number of repairs you need with your heating system, too. When you schedule a maintenance appointment with us, we'll arrive on time, and we'll work hard to complete our maintenance services in a timely, cost-effective manner. We'll be happy to provide you with a written quote before we begin any work.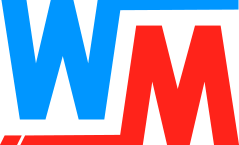 Discover more about the ways that Weather Masters Corp. can help you with heating or cooling services like repairs, maintenance, and installations in Montgomery County by contacting our office to set up an appointment.