You'll want to work with a professional to undertake your furnace installation in Clarksburg, MD. Not only that, but you want a professional to also tell when would be the best time to get the heating replacement; after all, your system may still have some life left in it. Here are some general guidelines that we'd like to share.
Consider the age of your furnace: 15 to 20 years is usually the maximum that a furnace can last, and that's with yearly maintenance. Now, combine that with the level of performance. If your furnace is old and, at the same time, failing to blow out as warm as it should, or if its cycles are too short or too long, then it may not be worth fixing. The cost of whatever repair you're facing should also factor into your decision.
Then, there are the many benefits that come with a new furnace. You could have it under warranty, for instance, and as long as you get regular maintenance, the manufacturer will cover the cost of repairs. Newer furnaces tend to have a higher AFUE rating, too, which means they can heat your home on less fuel.
Clarksburg's Effecient Furnace Installation Team
The heating replacement process isn't too complicated, but Clarksburg residents will need to set aside half a day for the installation itself. Everything starts with the technician inspecting your current system and seeing if it's more cost-effective to replace it. Once you agree that it should be replaced, the technician will present you with options that suit you.
The technician will take several factors into consideration, such as the:

Size of your home
Rate of heat loss
AFUE rating
Type of fuel you want
Oil, gas, and electric furnaces all come with pros and cons, but you'll most likely want to go with what you've always had. The size of the space that needs to be heated is important to take into consideration because many people mistakenly believe that "bigger is better." The reality is that oversized furnaces heat a home too quickly, noisily, and never efficiently.
Once you decide on a heating system, the technicians will install it and test its operation before leaving. You may have the option of getting a programmable thermostat and other upgrades for maximum efficiency, too.
Heating Replacement Experts
Weather Masters Corp. can speedily serve the people of Clarksburg whenever they need a furnace installation. Our office is located in Frederick, not far from Buckeystown Pike and the Monocacy River. Our primary brands are Lennox and Rheem, but we can work on all makes and models.
To schedule your initial appointment, call us today. We also provide furnace repair and maintenance.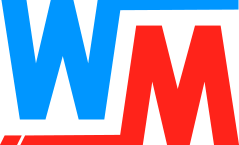 Not in need of a new furnace? We can also install a new air conditioner when your old one needs to be replaced. Call us today to get started!