When you want to schedule AC maintenance anywhere in Clarksburg, MD, consider the exceptional services offered by Weather Masters Corp.. Annual tune-ups can keep your air conditioner running reliably so that you can have confidence in it. A properly maintained unit can run efficiently and keep your energy bills as low as possible. An AC tune-up expert will have the knowledge needed to find any lurking issues with your air conditioner. They can offer advice about any problems that need to be resolved before they turn into anything more serious in the future.
Comprehensive AC Tune-Up Services
An annual tune-up for your air conditioner could extend its functional lifespan and keep it clean. Dirt and grime can build up inside of a unit and affect its efficiency and functionality. A technician will clean off the evaporator and condenser coils to ensure optimum energy transfer throughout your equipment.
Technicians can perform an array of tasks during a tune-up.

Testing safety systems
Tightening electrical connections

Lubricating motors and moving parts
Checking the blower motor and belt
AC Maintenance Experts Serving Clarksburg
At Weather Masters Corp., we go the extra mile to meet the individual needs of each of our Clarksburg customers. Our locally owned and operated company is committed to excellence. We're a HomeAdvisor Elite Service Provider. Our company is also certified by the EPA, and you can count on us to always work with your best interests in mind. We've been serving area residents since 2015, and our technicians strive to develop trusting relationships with people. Our technicians are fully trained and experienced to allow our customers to use our services with confidence.
We offer flexible appointment availability throughout the week to make it easy to schedule our services. Our shop is conveniently located off of Metropolitan Court in Frederick. We have access to all the parts and materials needed to make any AC maintenance job go smoothly. Our goal is to optimize the functionality of your air conditioner.
Call Weather Masters Corp. today to set up an appointment for an AC tune-up in Clarksburg.
Our team is also prepared to maintain heating systems. We'll get your heater running as efficiently and reliably as possible.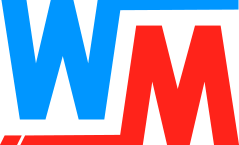 When you need a professional to help with an
AC repair
, we'll be there for you. Our team can diagnose the cause of any issue, and we'll perform repairs efficiently and meticulously.
Air conditioners that are more than a decade old are prone to developing issues. We'll make it easy to
replace your system
with an energy-efficient and reliable unit.